72cc Chainsaw Gas Power with 20'' 25'' 28'' Bar and Chain Compatible with MS 381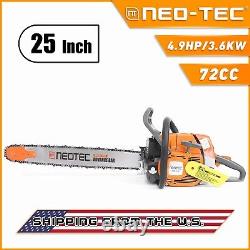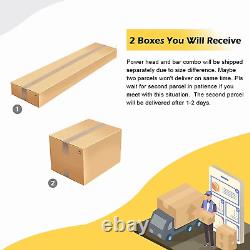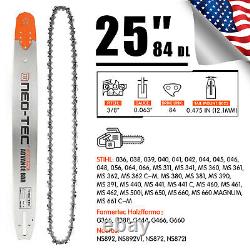 NS872 72cc Chainsaw with 20'' 25'' 28'' Guide Bar and Chain. The power head and bar combo are two separate parcels. 1PC Chainsaw Power Head 72 CC. 1PC Handle Tank Guard Protection Plate. 1PC Tool Kit/Fuel Oil Mixing Bottle.
PRO Commercial 72cc Gas Chain Saw. Gas Chain Saw Power Head Fit for MS381. All Parts are compatible with MS381 72cc Working Power 3.6 KW. Ideal for Big Wood Cut with Handle Bar. NS872 chain saw fit for 20/.
Which cuts through the woods or falling tree quickly and easier. Fit for 3/8 Bar and Chain. Equipped with 3/8 rim sprocket.
Fit for Up to 28 inch bar and chain. Gaslione ration: FD 35:1. Engine oil tank: 360 ml.

---