Concrete Chainsaw Diamond CHAIN MIA Fit for ICS, Husqvarna, STIHL MESA DIAMOND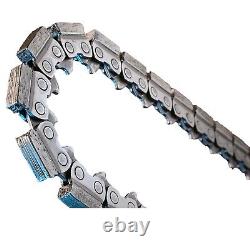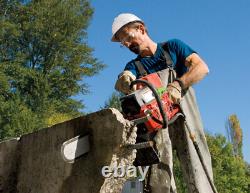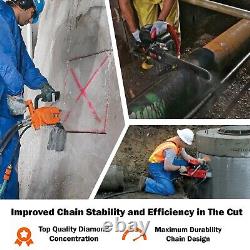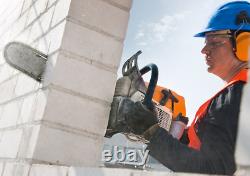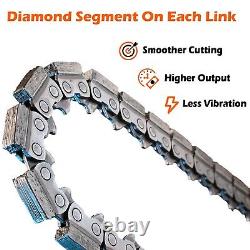 Mesa Diamond Chain MIA is a specially manufactured cutting chain designed for concrete chainsaws. Our diamond chains are compatible with many chainsaw models in the market. Each link has diamond segments.
Available both 3/8'' and 7/16'' pitch size. Easily choose your pitch size, then your chainsaw model and your diamond chain length. Get your direct fit replacement diamond chain for concrete. Efficiently cuts concrete, reinforced concrete, brick/block, masonry, decorative stone, general building materials, sandstone/abrasive materials, stone/granite, ductile iron/cast iron/PVC.
Every link has segments for minimized vibration and smoother cutting. Professionally laser welded segments for extended chain life. Mesa Diamond Chains, Guide Bars and Drive Sprockets are specially manufactured to fit various types of chainsaw make and models in the market including. ICS613, ICS633, ICS680, ICS695, ICS814, ICS823, ICS853, ICS880, ICS890, ICS710. Husqvarna K960, K970, K6500, K7000.
RGC Mini Saw, RGC C150/SS15. Mesa Diamond Chain MIA is a premium series diamond chain specially manufactured with high quality diamond segments.
It allows for optimal cutting experience for cutting concrete, masonry, brick/block and light reinforcement concrete. MIA series diamond chain is designed to provide ability of making precious cut in concrete structures. Its high diamond concentration allows for better balance of cutting speed and diamond chain lifespan.
In order to have the best performance and lifespan from our diamond chains, we always recommend replacing the guide bar and drive sprocket together with diamond chain. This diamond chain is meticulously engineered to tackle the demanding nature of cutting through concrete, masonry, stone, and other tough materials.
It is constructed with high-quality materials and features diamond segments embedded along its cutting edge. Proper tensioning is crucial for both cutting efficiency and user safety, as it reduces the risk of kickback. Regular maintenance is key to keep the concrete chainsaw chain in optimal condition along its lifespan. This includes routine lubrication of the chain to minimize friction and ensure smooth operation.
It is also important to inspect the chain for signs of wear or damage and replace it when necessary to maintain consistent cutting performance and prolong the chain's lifespan. Mesa Diamond concrete chainsaw chain is an indispensable tool for professionals working in construction, demolition, and renovation industries etc. With its reliable cutting performance and durability, it enables efficient and precise cutting of concrete surfaces, saving time and effort on the job site.
When using the diamond chain for concrete cutting, it is crucial to prioritize safety by wearing appropriate protective gear, including safety goggles, gloves, and hearing protection.

---