Stihl 028 Ave Woodboss Vintage Collectr Chainsaw Turns Clean Hi Comp Has Hotspot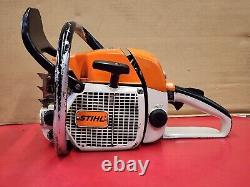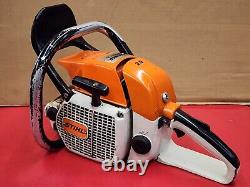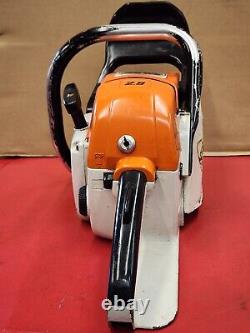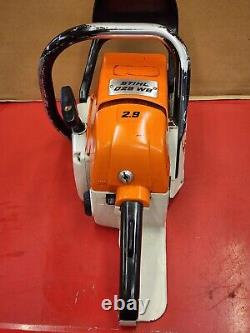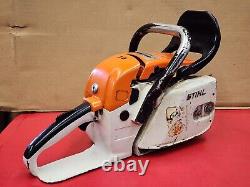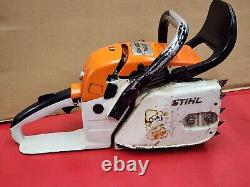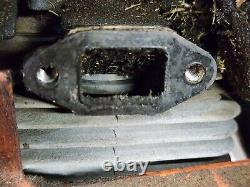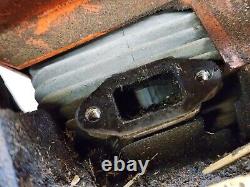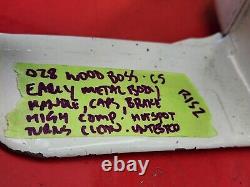 I HAVE THOUSANDS OF CHAINSAW PARTS IN ALL VARYING CONDITION FOR SALE TO LIST! IN 2023 I TRY TO LIST EVERY 2 WEEKS.
I SELL STIHL JONSERED HUSQVARNA HOMELITE McCULLOCH. STIHL 028 AVE WOODBOSS VINTAGE COLLECTR CHAINSAW TURNS CLEAN HI COMP HAS HOTSPOT CS R1S2. POWER LISTING: WHAT DOES THAT MEAN? IF THERE ARE ANY SMALL NOTES ITS TYPICALLY THE LAST PHOTO. IF YOU DONT SEE ANYTHING LISTED UNDER THIS STATEMENT, THERES NOTHING EXTRA TO REPORT. USED PARTS UNLESS NOTED NOS (NEW OLD STOCK). I DO NOT SELL ANY REPRODUCTION CHINA PARTS. EVERYTHING YOU SEE IS OEM FROM A PACIFIC NORTHWEST CHAINSAW SHOP THAT I HAVE NO HISTORY WITH THIS ITEM. ADD A MUFFLER, CLEAN THE CARB AND SEE IF SHES A RUNNER. IF NOT, NOW YOU'VE GOT A METAL HANDLED 028 OLDSCHOOL STIHL THAT NEEDS A LITTLE WORK. PART OF OUR 2 WAY PROGRAM........ ITS ONLY FAIR FOR BOTH PARTIES. IF YOU INITIATE A RETURN ON A PARTS SAW OR PROJECT SAW, OR REBUILT SAW LIKE THIS, IT WILL BE THE LAST TIME WE DO BUSINESS.
IF YOU NEED REASSURANCE OF MY INTENTIONS PLEASE SEE MY FEEDBACK. I TRY TO DESCRIBE TO THE BEST OF MY ABLILITIES, YOUR PROJECT SAW.
THANK YOU FOR UNDERSTANDING AND BEING FAIR. I WORK DAYS AT MY JOB AND CANNOT MAKE IT TO THE POST OFFICE ON FRIDAY AFTERNOONS BEFORE THEY CLOSE. And I may make a mistake! Though I'll always admit it, and its only happened 1 time in 8+ years! The information provided is from a visual inspection and is presented in good faith and believed to be correct, VINTAGEMOTOSEATTLE makes no representations or warranties as to the completeness or accuracy of the information. It is the sole responsibility of the end user to ensure compliance with Federal, State and Local laws when using these products. I opened this store as a hobby and side job. I spend sometimes HOURS packaging and driving to the post office. None of which are free. My prices refect that I'm doing this as a single persons love and hobby for vintage goodies.
V I N T A G E M O T O S E A T T L E.

---