STIHL MS 311 Chainsaw FULLY PORTED PLUS professional port work, pop-up piston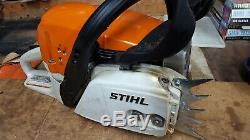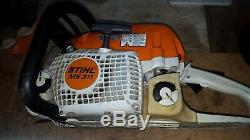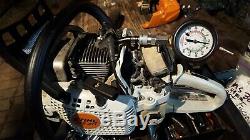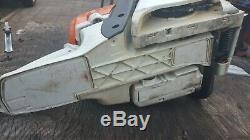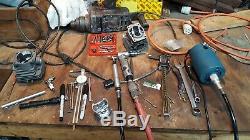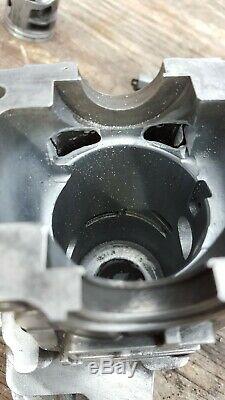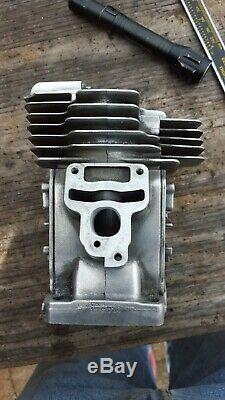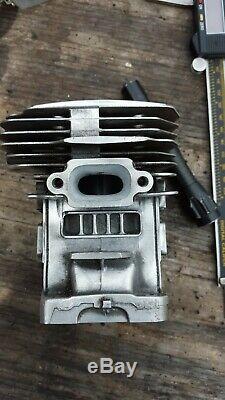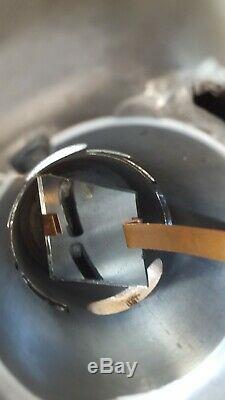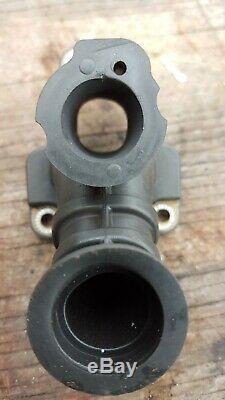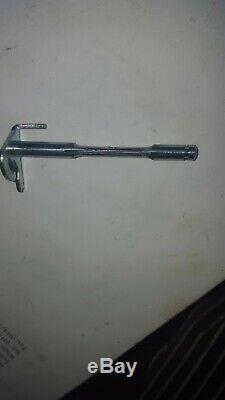 STIHL MS 311 Chainsaw FULLY PORTED PLUS professional port work, pop-up piston and much much more. It had "the works" done on it, and it absolutely RIPS, up to 50% more power than stock (OEM). All performance upgrades we do have been done as well as other enhancements including oil pump modification for high output and more has been done. Below is a general list of the work done on the saw.
More photos and details available upon request. Porting mechanic/engineer "Experience Profile" is high and available upon request. Intake & exhaust ports opened up and re-timed for maximum power (maxed out) as well as transfer ports raised, widened and angled on the horizontal axis and pointed for optimal scavenging. All Ports worked and timing changed for boosting power. All ports have been diamond chamfered inside bore for long ring life.
The four transfer port enter points were also ported in the primary compression chamber. Installed a brand new custom made high dome pop-up piston and new piston rings for very high compression (over 160psi) increasing torque and overall powercurve. Compression will go even higher once the rings seat so I highly recommend using premium (non ethanol) high octane fuel to prevent pre ignition.
New crank seals and large aftermarket bumper spike (Big timber dogs). Muffler has been port matched and modified for optimal exhaust flow, OEM orifice bore opened and exit louvers fashioned. The rubber Intake manifold has been bored/ported for increased dynamic flow potential and port matched to the cylinder intake port to minimize turbulence so the cylinder port work can be utilized efficiently greatly increasing power (porting secret). Carb butterfly shafts (both choke and throttle) machined to smaller diameters into the proper shape to maximise velocity and Shaft screws flattened (top and bottom) to increase unimpeded flow volume thru venturi, much less turbulence and less restrictive.
Carb Venturi bore size increased up to 0.5mm for all the magic of porting to come to life and bring on the saws maximum power potential. Carb has been fully rebuilt and the metering valve adjusted to accommodate the higher fuel rate the saw will consume. Master Spark timing has been advanced considerably and installed is a self advancing unlimited ignition coil for lightning speed throttle response and make optimal use of the high dome piston. De-compression valve has been lapped with fine valve grinding compound for a No loss of compression charge. You wouldn't believe how bad many of these leak.
Bar and chain oil pump has been modified to be an adjustable high output pump which captures and slings off dirt/sand particulates to keep your chain sharp up to three times longer than an OEM pump at the highest settings. Also adding durability to your bar, chain and rim/sprocket by significantly reducing friction. This is a very tedious and precise machining procedure that is much like jewelry making with hardened steel. You will be pleasantly surprised on the difference it makes in keeping your chain sharp, even in dirty wood.
Due to the high power output of this saw I recommend using premium non-ethanol fuel mixed with a quality oil mix in a ratio of 40:1. We typically port four saws per week. I work on saws every day for a living. This MS-311 has had almost 1000 dollars of work done on it and it shows, it simply rips, tons of raw power.
This saw has recently been pro ported and much more. One tank of fuel has been run to inspect and make adjustments to fine tune the saw at nearly sea level. Please indicate the elevation you will be working the saw in so we can set up the optimal air fuel ratio (14.7:1). The item "STIHL MS 311 Chainsaw FULLY PORTED PLUS professional port work, pop-up piston" is in sale since Thursday, March 21, 2019.
This item is in the category "Home & Garden\Yard, Garden & Outdoor Living\Outdoor Power Equipment\Chainsaws". The seller is "bigandglassy" and is located in Wilmington, North Carolina.
This item can be shipped to United States.
Brand: STIHL
Vintage (Y/N): No
Type: Top Handle Chainsaw
Bar Length: 0
Power Source: Gas
MPN: Does Not Apply
Features: pop-up piston

---